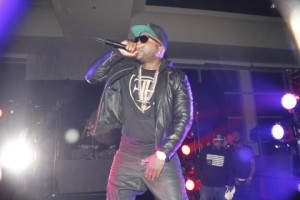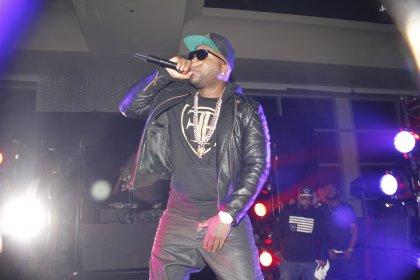 Young Jeezy had New Orleans jumping with a concert at the HYATT REGENCY on Mardi Gras and our in house photographer Grand Hussle was there to catch all the action.
Jeezy performed hits from "Soul Survivor" (featuring Akon) and "My Hood" from his first album to "White Girl" and "Corporate Thuggin'" off U.S.D.A.'s 2007 debut Cold Summer bringing us back to his latest joints.
Jeezy is known to tour with alot of A-listers but the Atlanta rapper invited New Orleans own Greedy Genyus to open up. It's been ten years since the self-proclaim dopeboy dropped his 2005 debut album Let's Get It: Thug Motivation 101 and he still manages to give us street reality.
View some pics from the event below.