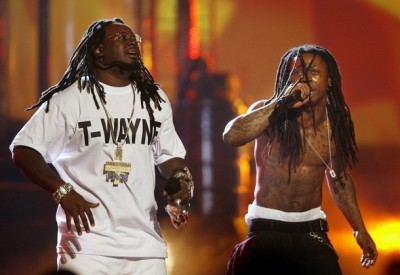 While hitting up "Sway in the Morning", T-pain let loose "Let Me Through,"a unreleased collaboration with Lil Wayne.
The T-Pain's Happy Hour: The Greatest Hits collection was released earlier this week. The project is made up of 13 of his biggest singles including "Buy U A Drank (Shawty Snappin')," "I'm N Luv (Wit a Stripper)," and his new single, "Drankin' Patna."
Listen to "Let Me Through" below.