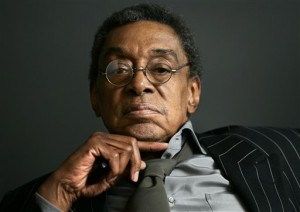 Los Angeles police say "Soul Train" host Don Cornelius has died in California of a self-inflicted gunshot wound. Police responded to a shooting found Cornelius at his Mulholland Drive home around 4 a.m. He was pronounced dead of a self-inflicted gunshot wound about an hour later at Cedars-Sinai Medical Center, according to the coroner's office.
"God bless him for the solid good and wholesome foundation he provided for young adults worldwide and the unity and brotherhood he singlehandedly brought about with his most memorable creation of 'Soul Train,'" said Aretha Franklin, an early performer on the show.
The Rev. Jesse Jackson told KNX-Los Angeles that Cornelius "was a transformer."
"'Soul Train' became the outlet for African-Americans," Jackson said, adding that he talked to Cornelius a few days ago and there were no signs Cornelius was upset.