I'm loving this Navy cotton bomber jacket. The colors were put together just right. With the grey leather sleeves and red, white and blue ribbed jersey trim makes for a good look with skinny jeans. Something for those not so cold days.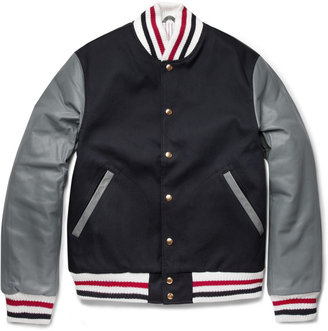 Makes any women with taste give a guy a second look. You see what I mean.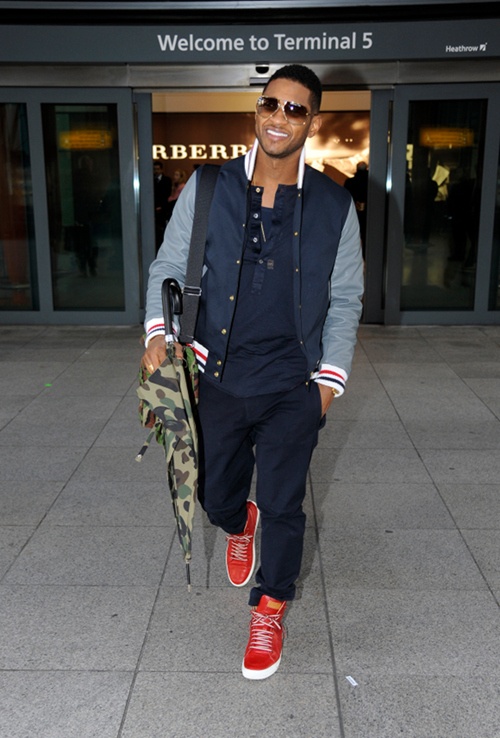 You can get this jacket at www.mrporter.com If your like me and feeling Usher's glasses, you can get those  at www.cazal-eyewear.com.