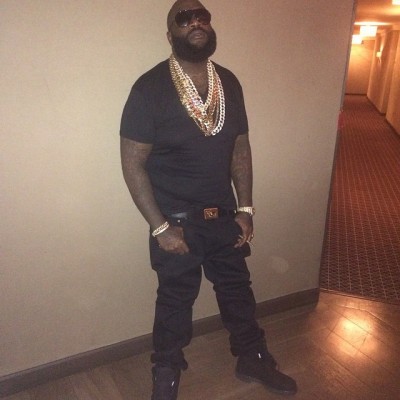 Over the weekend Rick Ross let go of a few pictures showing off his new and improve figure. The Bawse has slim down losing an estimated total of 100 pounds.
"I just wanted to get in some better shape, put myself in a better position," he told Tim Westwood in May. "I still eat the way I want to eat…I just go to the gym. I do this shit called CrossFit. I call it 'RossFit.'"
On November 24 the MMG mogul will release his album Hood Billionaire featuring Jay Z, R. Kelly, and Project Pat.