\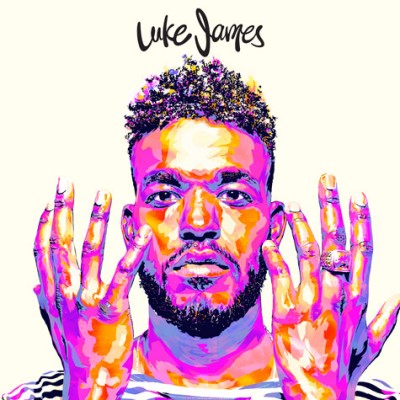 Luke James has released the cover art for his self-titled debut dropping on September 23. Coming in standard and deluxe editions, the project features the singles "Options" and "Dancing in the Dark" and production by Danja, Salaam Remi, The Alliance, Kadis & Sean, and Luke himself. 
Luke James will be available for iTunes pre-order on September 9.
See tracklisting below.
 Luke James Tracklisting
1. "Love XYZ"
2. "Dancing in the Dark"
3. "Don't Do It" (Interlude)
4. "Trouble"
5. "The Run"
6. "Glass House"
7. "Exit Wounds"
8. "TimeX" (Interlude)
9. "Options" feat. Rick Ross
10. "Insane / Bombin' Out" (Interlude)
11. "I Want You"
12. "Exposé"
Deluxe Edition
13. "Make Love to Me"
14. "Options" (WolfJames Version)
15. "Stay With Me"
*Tracks 1, 5, 7, 8, 10 produced by Danja
*Tracks 2, 4, 6, 9, 12, 14 produced by The Alliance
*Track 11 produced by Kadis & Sean
*Track 13 produced by Salaam Remi
*Tracks 3, 15 produced by Luke James