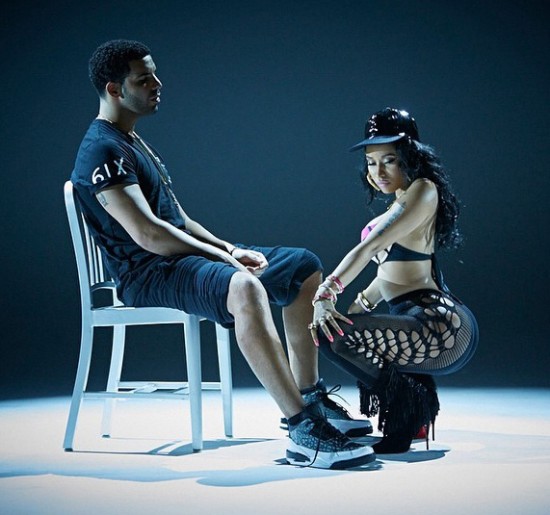 In a few behind-the-scenes photos from her Colin Tilley-directed video for "Anaconda", Nicki gave Drake a lap dance.  
"I was probably thanking the higher ups for that very moment," tweeted Drake. "Def the best invite to a video shoot EVER. #ViewsFromMyChair #MyAnacondaWasWayUp."
Wearing leggings, a pink bra, and Louboutin stiletto boots then later changing into Jordans, Minaj squatted down while her Young Money brother sat in a chair and took it for what it was. 
 "Anaconda" premieres Wednesday on VEVO.