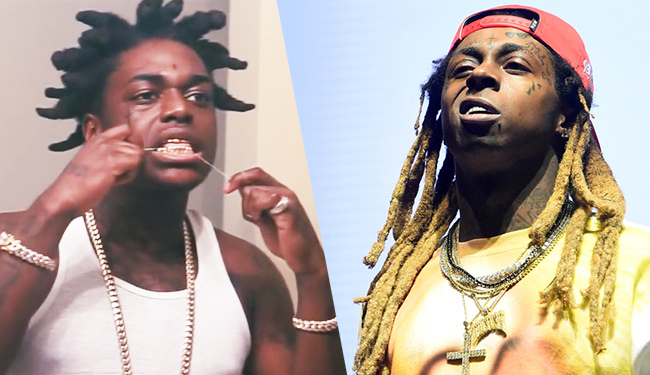 After dropping the news of a collabo brewing with Weezy, Kodak Black finally delivers the track "Codeine Dreaming," a single off Project Baby Two: All Grown Up.
"'Bout to take off on you peons and go back to Mars," Weezy raps. "'Bout to leave these peons behind like the Jackson 4 / Tried to moonwalk on the moon and had to wax the floors / Tried to put me in a box and then I crashed the Porsche."
This match up kind of took us by surprise since Black dissed and challenge Weezy to a fight earlier this year. "Lil Wayne can eat my ass," he said. "Tell Lil Wayne fight me. We fin'a get in the ring. We fin'a fight. Me and Lil Wayne. I'm fin'a knock that stupid-ass ni**a out.""
Listen below.