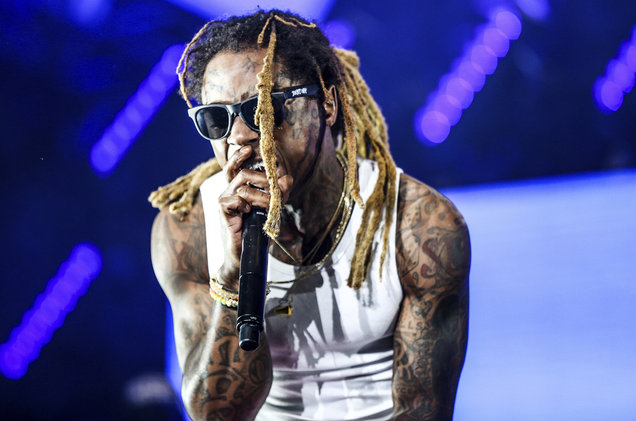 As Lil Wayne performed at the Rolling Loud festival in Miami a overzealous fan climbed onstage. Although the man showed no intention of attacking Wayne his bodyguards thought differently.
Six of Weezy's bodyguards tackled and removed the fan from the stage, avoiding any potential danger. Rapper HoodyBaby even appeared to kick the stage crasher.
Last month, Wayne ended a show after a fan threw a drink on the stage but he continued this one.