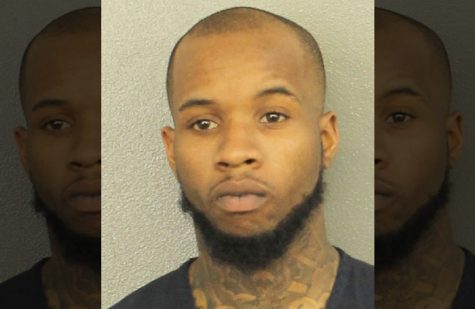 According to WPLG Local 10 News, Tory Lanez was recently pulled over by the Miramar Police Department in South Florida because the 2014 Rolls-Royce he was driving tags were expired.
In addition to the expired tags, Law enforcement found less than 20 grams of pot in the glove compartment, a loaded gun in the center console and discovered Lanez did not have a valid drivers' license.
As reported VIBE, the Toronto rapper/singer was charged with illegally carrying a concealed weapon, possession of cannabis, driving without a valid license, failure to register his vehicle, and failure to provide proof of insurance.
He was released from jail after posting $1,000 bond.