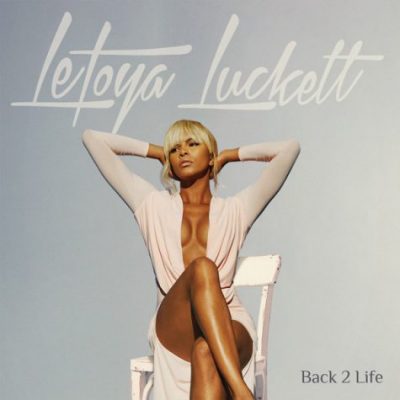 Returning from a eight-year hiatus, LeToya Luckett is gearing up for the release of her third album Back 2 Life. The project features 13-songs including the title track Back 2 Life which was released in Janurary and singles "My Love," "Worlds Apart," and "Disconnected" with one feature, Ludacris.
This album comes after Luckett's divorce from her ex- husband Rob Hillman and serves as the follow-up to her 2009 Lp Lady Love dropped back in 2009.
Back 2 Life is set to be released on May 12.
BACK 2 LIFE TRACKLISTING
1. "I'm Ready"
2. "B2L"
3. "Show Me"
4. "Used To"
5. "Middle"
6. "Grey" feat. Ludacris
7. "In The Name"
8. "My Love"
9. "Worlds Apart"
10. "Weekend"
11. "Higher"
12. "Loving You"
13. "Disconnected"