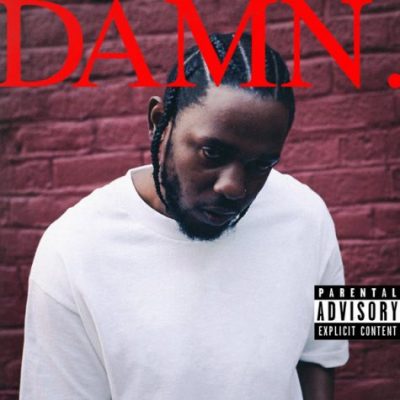 Kendrick Lamar lets go of the title and tracklisting for his third studio album, DAMN.
"I think now, how wayward things have gone within the past few months, my focus is ultimately going back to my community and the other communities around the world where they're doing the groundwork," he told T Magazine. "To Pimp a Butterfly was addressing the problem. I'm in a space now where I'm not addressing the problem anymore. We're in a time where we exclude one major component out of this whole thing called life: God. Nobody speaks on it because it's almost in conflict with what's going on in the world when you talk about politics and government and the system."
The project includes 14-tracks including the singles "HUMBLE" and "DUCKWORTH" with appearances from Rihanna and U2 with production by Mike WiLL Made-It, BADBADNOTGOOD, DJ Dahi, Sounwave, 9th Wonder, The Alchemist, and James Blake.
The album drops this Friday (April 14).
DAMN. TRACKLISTING
1. "BLOOD."
2. "DNA."
3. "YAH."
4. "ELEMENT.
5. "FEEL."
6. "LOYALTY." feat. Rihanna
7. "PRIDE."
8. "HUMBLE."
9. "LUST."
10. "LOVE."
11. "XXX." feat. U2
12. "FEAR."
13. "GOD."
14. "DUCKWORTH."