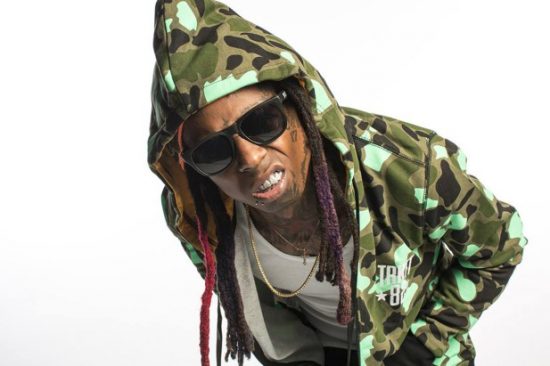 In promoting his Lil Weezyana Fest, which will feature 2 Chainz, Yo Gotti, Migos, Mystikal, and Partners N Crime, Lil Wayne stopped by New Orleans radio station Q93.
The rapper discussed many things including his issues with Cash Money, social media, his book,Young Money and new artist today.
View a few excepts and listen to the full interview below.
ON SOCIAL MEDIA'S IMPACT: "Right now, it's so easy and it's all social media…Social media is to blame. It's so easy to become somebody and they believe they're somebody because they get followers or their song might pop online. That makes them think they're actually a rapper or that they're actually on a plateau of people like me. Guess what? I've got no problem with it because I know it's not their fault."
ON YOUNG ARTISTS: "I do a feature every other night. I wouldn't do it if I didn't like the song or didn't respect the person, but trust me…It's so easy to make a song these days for these people. Anybody could just become somebody. The thing is, what I hate to shatter their worlds with, is that they're actually not somebody. Don't get me wrong. That doesn't mean you're a nobody, but you're not actually doing what we're doing or what people like I have done. You're not…I respect what you're doing because you try. I respect your effort and enthusiasm."
ON YOUNG MONEY'S ROSTER: "I have this cat from Canada. His name is Drake. I have a female. Her name is Nicki Minaj. She has a cool body and she's been in a movie or two. I'm not sure if you guys have heard of her, but I think it's gonna work with her too. I got Cory Gunz, Jae Millz…Other than that, you got me, Hoody and Gudda Gudda in a group called L.A.T. that's Loyalty Amongst Thieves. And then you got a beautiful woman by the name of Stephanie [Acevedo]. She literally doesn't have to sing a song because she's so beautiful. I think the first video is gonna be called 'Mute.' We're just gonna put her on screen and tell her to make a bunch of faces. She's from Miami. Then you have my homeboy Baby E, little white boy. He is so talented. If I'm forgetting anybody, y'all know what I'm on."
ON HIS PRISON MEMOIRS GONE 'TIL NOVEMBER: "I had a little journal while I was locked up. After every day, when it was lockup time, which was like 10:30 or something like that, I would go back in my cell and write what happened for the day, what was funny, what wasn't funny, what pissed me off, what didn't piss me off…I wrote every day and it was something to look forward to."