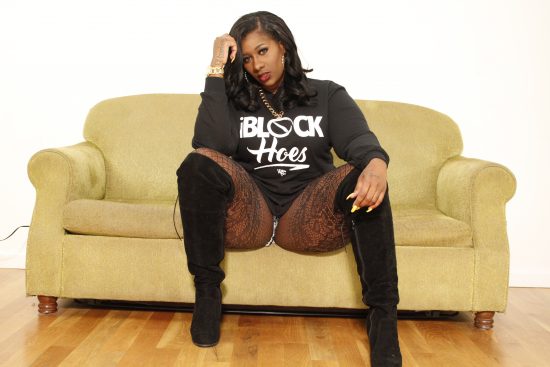 Wuzzam Supa is the social media queen of New Orleans. With 29.5 k followers on twitter, 520.3 k on Instagram and 532,718 followers on Facebook and the numbers increasing everyday, she is known to the world.
Whether for the advice she gives to her followers, her hilarious observations about everyday life and her relationship with Get Em, who is currently serving 10 years of a 17-year-prison sentence, her real story time plot and strong ability to connect with the urban community and keep people laughing, Supa has become an social media icon.
When Supa was younger, she was affected by the cruel actions of children, who attempted to bully her. Finding her strength through jokes, Supa retaliated and stood up for herself. Since then, she has been ribbing and roasting. Because of her massive following, Supa became one of the hottest party promoters and hosts. Many come out to witness her organic style and entertaining humor.
We was able to sit down with Supa to chat on her start to social media stardom, Get em's thoughts on publicizing their relationship and whats next for her.
How did Storytime with Supa get started?
It started with me being put on burn pages( she Laughs). Old friends use to try and spill my lil tea so I created Storytime to tell my truth and why I made the decisions I made. It became fun for me because I get to relive my past experiences.
Did you see yourself becoming this successful when you started your social media journey?
Not at all. It blindsided me.
Was Get Em worried about you speaking on your relationship?
No, he wasn't at all. He was kind of shock I was open about him because of what I have going on out here. Now he wants to keep a lot of stuff private, which is understandable.
" Whatever I do on social media I do in real life, It's just me".
You have a lot of explicit stories you tell. How does your mom feel about them?
Supa: At first she never watched or listened to it but people would always ask her ," did you see what Supa said?" So eventually she started watching it and fines it funny. She recognizes I'm grown.
How has your family reacted to your success?
They just as shocked as me, shit!!
Do you find it hard to balance your real life and your social media persona?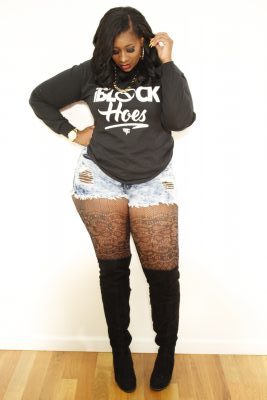 No. It's the same thing. Whatever I do on there I do in real life. It's just me.
What do you see for the future of Wuzzam Supa LLC? Movies or Reality T.V.?
TV. Fasho. That's the goal. I don't want to do reality at all because it won't be my reality, it will be some fake shit.
What would you consider your favorite social media outlet? And which gives you the biggest fan reaction?
Um, I'm battling between Instagram and Facebook. Imma say both of them but Facebook definitely gives me the most out of my fans.
Not only is this funny socialite a promoter, business woman, and mother, she is also an activist. By using her name and social media outlets, she raises awareness for feeding the homeless and also creates anti-bullying campaigns. Knowing that she is an icon and someone to look up to, Supa also uses her social media to encourage young children all over the United States. Supa will continue to use her authentic roasting style to keep everyone on social media rolling on the floor laughing. In the future it is safe to say that we can catch Supa in some movies showing off her acting skills.
For more info on Supa follow her socially.