It's been years since R. Kelly was acquitted in his child pornography case and seems like some still have unanswered questions. The R&B singer sat down with GQ for his most open interview ever titled "The Confessions of R. Kelly," as he talked his own sexual allegations as a child, his secret relationship with Aaliyah, his not guilty verdict and Bill Cosby's sexual assault allegations.
He also opened up about living without his father.
ON BEING SEXUALLY ABUSED BY A FAMILY FRIEND AS A CHILD: "At first, I couldn't judge it. I remember it feeling weird. I remember feeling ashamed. I remember closing my eyes or keeping my hands over my eyes. I remember those things, but couldn't judge it one way or the other fully."
ON HIS RELATIONSHIP WITH AALIYAH: "Uh, I would describe it as best friends. Deep friends. As far as we both loved music and wanted to be successful. She's a Capricorn, I'm a Capricorn, my momma a Capricorn, her daddy's a Capricorn, you know. It was just so much in common with each other."
ON REPORTS THAT THEY GOT MARRIED: "Well, because of Aaliyah's passing, as I've always said, out of respect for her mother who's sick and her father who's passed, I will never have that conversation with anyone. Out of respect for Aaliyah, and her mother and father who has asked me not to personally. But I can tell you I loved her, I can tell you she loved me, we was very close. We were, you know, best best best best friends."
ON WHETHER HE DID ANYTHING WRONG IN THEIR RELATIONSHIP: "Absolutely not. Absolutely not. That's my answer forever: Absolutely not."
ON SLEEPING IN HIS OWN CLOSET: "Once I get in that closet I feel like no one in the world has any idea that I am in this closet right now. And that gives me a peace of mind, to know that no one knows where I'm at right now. 'I bet you they can't find me here.' So it's that kind of thought."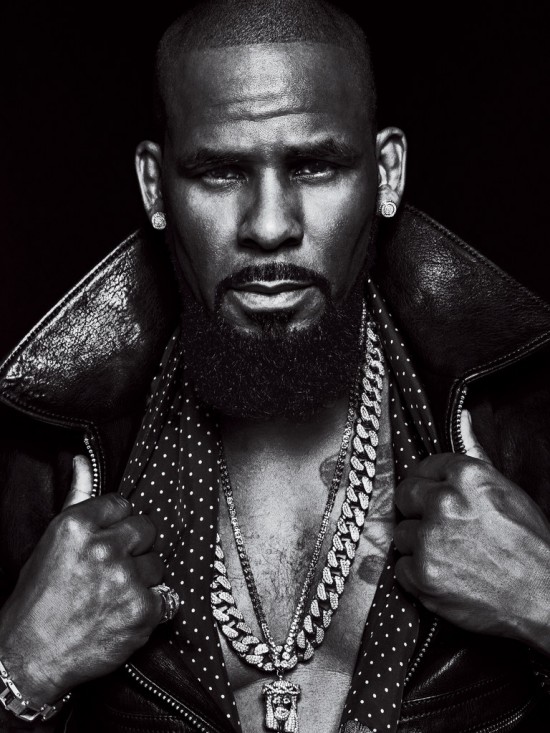 ON HIS ACQUITTAL: "Well, to be honest with you, man…however, whatever, whenever. When a person is found not guilty, they're found not guilty. And it doesn't matter if it's a murder case, it doesn't matter what case it is, when they're found not guilty, they're not guilty. And I think that a lot of haters out there wanted to see me go down."
ON WHETHER IT WAS HIM IN THE INFAMOUS PISSING VIDEO: "Because of my lawyers, to this day I cannot have those kind of conversations. Being advised by my lawyers in this. Because they could come back to haunt me. Things could come back and they can just restart all over again. And I have to protect myself."
ON HIS NEGATIVE PERCEPTION: "It made me feel terrible. But now I, honestly, don't think about it or could care one way or the other what people think about me. I have fans and I have family that love me, and I have my music, and I have my breath going in and out. I'm more than okay with who I am and who I have become today as a man, and I'm just moving on with my life, man, doing this music. I'm good."
ON BILL COSBY: "Well, my opinion on that is, I don't know what happened. I'm a fan of Bill Cosby's from 'The Bill Cosby Show,' of course—who's not?—and for me to give my opinion on something that I have no idea if it's true or not, all I can say is that it was a long time ago. And when I look on TV and I see the 70-, 80-, 90-year-old ladies talking about what happened when they were 17, 18, or 19, there's something strange about it. That's my opinion. It's just strange."
LIVING WITHOUT A FATHER: "That's the one thing. If I could change anything, I would definitely have had a father around. My father. I would definitely say it affected me deeply as a young man, coming up. Who doesn't want a father? Those are the beginnings, and those are what can dictate the roads you choose in life, and choosing them well. And it affected me."
The February issue of GQ is currently available on newsstands in New York and L.A., and will be available nationally January 26 but to see the full story, including the photos, shot by Sebastian Kim, go toFor the full story, visit GQ.com.