NEW MUSIC: ROBIN THICKE F/ KENDRICK LAMAR – 'GIVE IT 2 U'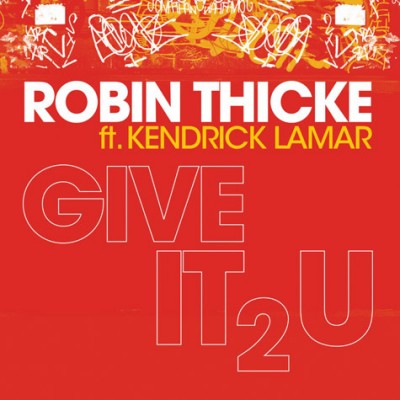 Robin Thicke turns on his charm on his new single "Give It 2 U" featuring Kendrick Lamar. The track already has a remix featuring 2 Chainz and will appear on the deluxe edition of Thicke's sixth album Blurred Lines, hitting stores on July 30.
I don't know, the track is hot but can it keep up with his No. 1 hit "Blurred Lines." What do you think?
by