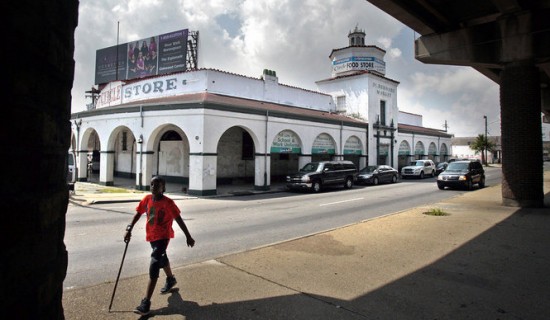 Circle Food Store will be re-opening. The 7th Ward grocery store hasn't been opened since flooding in Hurricane Katrina. The store received a $1 million loan from the city's Fresh Food Retailer Initiative, a partnership between the mayor's office, Hope Enterprise Corp., and The Food Trust to open stores selling fresh produce in low-income neighborhoods. The city's Economic Development Fund kicked in an extra $100,000.
Circle Food store served the 7th Ward and thousands of New Orleanians for decades, and as the first African-American owned and operated grocery store in our city, it is a huge piece of our history," Landrieu said in a statement.
The owner plans on having the Circle Food Sore open by Easter.