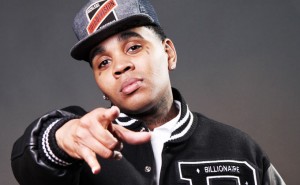 Kevin Gates has  the Internet going crazy. Delivering five Mixtapes and more than one million YouTube.com views for his videos "Love You" and "Satellites"  there's only a bright future for this Baton Rouge, Louisiana MC.
With his talent and incredible support system, Gates has become the interest of several major record labels but is heavy affiliated with YMCMB. After reading the LilWayneHQ Forums, it looks like he's about to make it official!
"My success is not because of nothing that I've done. God has blessed me. I was meant to be a star," says Gates. "I used to tell people I'm a rapper, a street poet but I'm not. I'm a superstar."
In efforts to keep his fans attention, Kevin continues to put out new music. Gates just dropped a new track called "Retawdid Fa' Real" featuring Young Money's latest member – Flow, which will appear on his Make 'Em Believe Mixtape.
Download Make 'Em Believe mixtape here but in the mean time check out "Retawdid Fa' Real" below:
For more on Kevin Gates, visit: