Future Announces 'Pluto' Tour with Special Guest Pusha T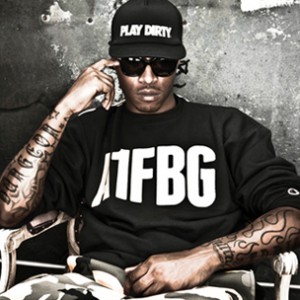 Atlanta rapper Future will hit the road on his first headlining tour.  The tour kicks off May 23 with special guest Pusha T.
"I'm excited to have the honor of giving my fans the true Pluto live show experience. Turn up, never turn down," said Future.
"Pluto" Tour Dates
5/23 – San Antonio, TX – Backstage Live
5/24 – Austin, TX – Beauty Ball Room
5/25 – New Orleans, LA – House of Blues
5/26 – Houston, TX – Arena Theatre
5/27 – Shreveport, LA – Thunder Road Raceway
5/29 – Miami, FL – Revolution (w/ Pusha T)
5/31 – Raleigh, NC – The Long Branch (w/ Pusha T)
6/1 – Myrtle Beach, SC – House of Blues (w/ Pusha T)
6/2 – Charlotte, NC – The Fillmore (w/ Pusha T)
6/4 – New York City – Irving Plaza (w/ Pusha T)
6/5 – Washington, DC – The Fillmore (w/ Pusha T)
6/6 – Baltimore, MD – Soundstage (w/ Pusha T)
6/7 – Norfolk, VA – The Norva (w/ Pusha T)
6/8 – Philadelphia, PA – TLA – (w/ Pusha T)
6/9 – Richmond, VA – The National (w/ Pusha T)
6/10 – Cleveland, OH – House of Blues (w/ Pusha T)
6/12 – Indianapolis, IN – Egyptian Room (w/ Pusha T)
6/13 – Cincinnati, OH – Bogarts (w/ Pusha T)
6/14 – Detroit, MI – Chene Park (w/ Pusha T)
6/15 – Louisville, KY – Plaza Convention Center (w/ Pusha T)
6/17 – Memphis, TN – Cannon Center (w/ Pusha T)
6/19 – Chicago, IL – The Metro (w/ Pusha T)
6/20 – Grand Rapids, MI – The Intersection (w/ Pusha T)
6/21 – Milwaukee, WI – The Rave (w/ Pusha T)
6/22 – St. Louis, MO – The Ambassador (w/ Pusha T)
6/23 – Dallas, TX – Southside Music Hall
6/25 – Little Rock, AR – Juanitas (w/ Pusha T)
6/26 – Tulsa, OK – Cains Ballroom (w/ Pusha T)
6/27 – Wichita, KS – Cotillion (w/ Pusha T)
6/28 – Oklahoma City, OK – Farmers Market (w/ Pusha T)
6/29 – Albuquerque, NM – Sunshine Theatre (w/ Pusha T)
7/3 – Los Angeles, CA – House of Blues (w/ Pusha T)
7/6 – San Francisco, CA – Regency Ballroom (w/ Pusha T)
7/7 – Reno, NV – Knitting Factory (w/ Pusha T)
7/11 – Denver, CO – Bluebird (w/ Pusha T)
7/14 – Phoenix, AZ – Phoenix Convention Center
by