Common thinks Drake makes good music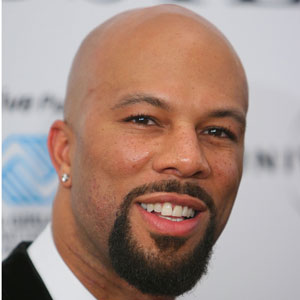 Drake dissed Common on "Stay Schemin'," and Common dissed him back on his remix to the track as well.  In a new interview, Common had some kind words to say about the Young Money star and is ready to leave the beef behind.
 The two rappers have been battling it out on wax. Most recently, Drake dissed Common on Rick Ross' Rich Forever cut "Stay Schemin'." Common fired back with a vicious verse, calling Drake "Canada Dry." But he had no malicious words to say about his adversary when speaking with Rolling Stone.
"I think he makes good music," Common said of the Canadian MC. "He's definitely said some real clever things and made some cool songs. I like his music."
He explained why he decided to respond to Drake. "I don't think I had anything to prove," he said. "I just felt like somebody stepped and challenged me, so I had to step into the ring. He said some things that I thought were directed at me, so I had to address it back."
"I feel like I said what I had to say, and I'm just going to let it be at that point," he added. "Now, if something else happens, then I'll just have to act accordingly. But right now, I feel like, man, I said what I needed to say about this situation on record."
by